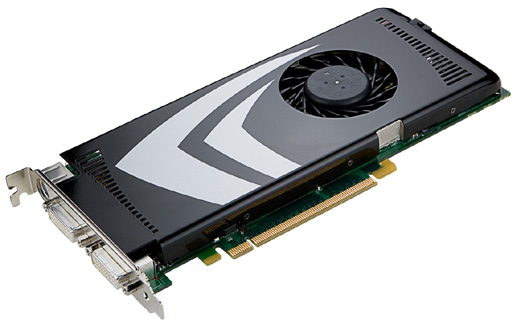 NVIDIA PureVideo HD Technology1
The combination of high-definition video decode acceleration and post-processing that delivers unprecedented picture clarity, smooth video, accurate color, and precise image scaling for movies and video.
Dynamic Contrast Enhancement
Provides spectacular picture clarity with frame-by-frame optimization.
NVIDIA SLI® Technology2
Delivers up to 2x the performance of a single GPU configuration for unequaled gaming experiences by allowing two graphics cards to run in parallel. The must-have feature for performance PCI Express® graphics, SLI dramatically scales performance on today's hottest games.
PCI Express 2.0 Support
Designed to run perfectly with the new PCI Express 2.0 bus architecture, offering a future-proofing bridge to tomorrow's most bandwidth-hungry games and 3D applications by maximizing the 5 GT/s PCI Express 2.0 bandwidth (twice that of first generation PCI Express). PCI Express 2.0 products are fully backwards compatible with existing PCI Express motherboards for the broadest support.
1 Feature requires supported video software. Features may vary by product.
2 NVIDIA SLI certified versions of GeForce PCI Express GPUs only.